My Blog
Posts for tag: cosmetic dentistry
By ProCare Family Dental
July 26, 2019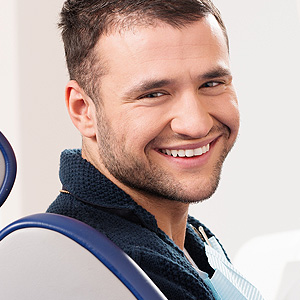 Our main focus as your dentist is to keep your teeth and gums healthy and functional. But there's another important aspect of care — your teeth's appearance. It's not just a superficial concern: your smile can have a profound effect on your self-image, as well as your personal and professional relationships.
This is the realm of cosmetic dentistry: served by both specialists and general dentists, it focuses on altering your teeth's appearance with treatments as basic as teeth whitening or as comprehensive as dental implants. The goal, however, is the same: a new, more attractive smile.
In a way, cosmetic dentistry begins with you and oral hygiene. The twin tasks of brushing and flossing to remove dental plaque not only lowers your risk for tooth decay or periodontal (gum) disease, they also improve the appearance of the tooth surface. There are, however, circumstances where otherwise healthy or repaired teeth may need extra cosmetic attention due to chipping, misshape or staining. In these cases, a truly cosmetic approach may be necessary.
One approach is to cover a tooth's blemishes. Veneers, for example, are thin, layered pieces of dental porcelain shaped and colored like natural teeth that are bonded to the outside of an unattractive tooth. In other cases, a tooth may require a life-like porcelain crown that completely covers it to gain the same effect.
Missing teeth, of course, pose a different challenge, but here there are a wide range of solutions: dental implants, fixed bridgework or removable full or partial dentures. Advancements in dental materials and techniques can produce new teeth that are so life-like and natural that they're imperceptible from the real thing.
 These and other measures like orthodontics can all be used to turn a smile you find embarrassing into one you're confident to share with the world. It begins, though, with both you and us taking a good, close look at your current smile — a smile analysis, if you will.
After assessing both your current needs and your expectations for change, we can develop an appropriate treatment plan. It might be quite simple or with multiple treatment stages, but it will be the best plan for you. Through cosmetic dentistry we have the means to help you achieve a new, more confident smile.
If you would like more information on the many ways to transform your smile, please contact us or schedule an appointment for a consultation. You can also learn more about this topic by reading the Dear Doctor magazine article "Cosmetic Dentistry: A Time for Change."
By Procare Family Dental
August 27, 2017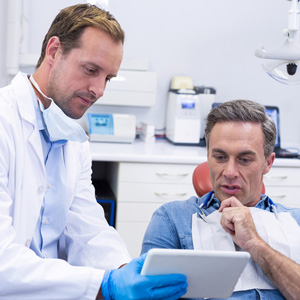 Most of us wouldn't think of buying a new car without a "test drive." It's a serious investment, so you want to make sure you're comfortable with your new ride.
Like an auto purchase, the plan you and your dentist agree on to cosmetically enhance your teeth and gums — a "smile makeover" — is a significant investment. Wouldn't it be nice to "test drive" your future smile before you undergo any procedures?
Actually, you can — two ways, in fact. For one, your dentist could use computer imaging software that alters a photo of your face to show how your smile will appear after dental work. These computer enhancements are a great planning tool for making decisions on the look you want to achieve.
But even the best computer images only provide a static, two-dimensional representation of your new smile. It can't capture all the angles and movement dynamics of any proposed changes. That's where the other way, a trial smile, is a true test drive — you can see your future smile in action.
With a trial smile, your dentist temporarily places tooth-colored material called composite resin on your teeth to simulate the proposed changes. The resin can be shaped and sculpted to create a life-like replica that you'll be able to view in all three spatial dimensions. What's more it will give you a chance not only to see what your new smile will look like, but to actually experience how it feels in your mouth.
Creating a trial smile is an added expense and it's only available during your consultation visit — the dentist will need to remove the resin before you leave. But you'll still be able to get a good impression of what your final smile will be like. You'll also be able to take photos you can show to family and friends to get their impressions of your proposed new look.
A trial smile allows you to know beforehand what your dental work investment will provide you, and even fine-tune your makeover plan before work begins. With this particular kind of "test drive" you'll have greater assurance that you'll be happy and satisfied with the end results.
If you would like more information on trial smiles, please contact us or schedule an appointment for a consultation. You can also learn more about this topic by reading the Dear Doctor magazine article "Testing Your Smile Makeover."