My Blog
Posts for: April, 2018
By Procare Family Dental
April 21, 2018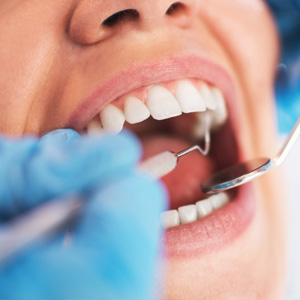 "Less is more" is a truism for much of life. It's also an important feature of an emerging approach to treating tooth decay known as minimally invasive dentistry (MID).
MID updates another revolution in dental care that occurred in the early 1900s. Treating decay took a quantum leap thanks to techniques developed by Dr. G. V. Black, considered the father of modern dentistry. Dr. Black's approach (known as "extension for prevention") involved not only removing decayed tooth structure, but also adjacent areas deemed vulnerable to decay, which made them easier to clean. On the downside, though, it also created larger than normal fillings.
As the practice prevailed through much of the Twentieth Century another weakness became apparent—the approach could not guarantee a treated tooth would not experience decay again. This became the real impetus toward MID—to find more comprehensive ways to treat decay with as little impact on the tooth structure as possible.
These efforts received a real boost from emerging technology. This was especially true in diagnostics with the rise of new devices like intraoral cameras and techniques like laser fluorescence that can enable dentists to detect decay much earlier. It's now possible to catch the disease at an earlier stage before substantial damage to the tooth occurs.
MID has also led to new treatments that preserve more of the tooth structure. Traditional drilling is increasingly giving way to air abrasion, the use of a fine particle stream of aluminum oxide, glass beads or baking soda directed precisely at decayed structure and minimizing damage to healthy structure. We're also using new filling materials like composite resin for restorations after treatment that are strong yet still life-like and attractive.
We also can't forget the role of the twin daily hygiene practices brushing and flossing to remove bacterial plaque, the main source of dental disease. And regular dental cleanings and checkups round out the MID approach, helping to ensure that decay doesn't get too far. The end result of this revolutionary approach: your teeth can experience less impact from treatment and remain healthier and more attractive in the long-run.
If you would like more information on minimally invasive dental care, please contact us or schedule an appointment for a consultation. You can also learn more about this topic by reading the Dear Doctor magazine article "Minimally Invasive Dentistry: When Less Care is more."
By Procare Family Dental
April 11, 2018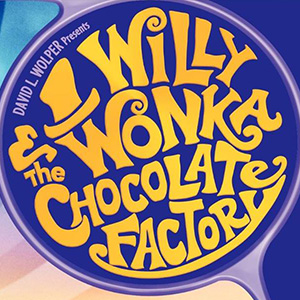 The classic movie Willie Wonka & the Chocolate Factory, starring Gene Wilder, still brings back sweet memories of childhood to people everywhere. Recently, the news broke that a remake of the beloved 1971 film is in now development in Hollywood. But at a reunion of the original cast members a few years ago, child star Denise Nickerson revealed that her role as gum-chewing Violet Beauregard caused a problem: she ended up with 13 cavities as a result of having to chew gum constantly during the filming!
It should come as no surprise that indulging in sugary treats can lead to cavities: The sugar in your diet feeds harmful bacteria that can cause tooth decay and other dental problems. Yet lots of kids (not to mention the child inside many adults) still crave the satisfaction that gum, candy and other sweets can bring. Is there any way to enjoy sweet treats and minimize the consequences to your oral health?
First, let's point out that there are lots of healthy alternatives to sugary snacks. Fresh vegetables, fruits and cheeses are delicious options that are far healthier for you and your kids. Presenting a variety of appealing choices—like colorful cut-up carrots, bite-sized cheese bits and luscious-looking fruits and berries can make it easier (and more fun) to eat healthy foods. And getting kids off the sugar habit is a great way to help them avoid many health problems in the future.
For those who enjoy chewing gum, sugarless gum is a good option. In fact, chewing sugarless gum increases the flow of healthful saliva in the mouth, which can help neutralize the bacteria-produced acids that cause cavities. Gums that have the ADA (American Dental Association) Seal of Acceptance have passed clinical tests for safety and effectiveness.
But if you do allow sugary snacks, there are still a few ways to minimize the potential damage. Restrict the consumption of sweets to around mealtimes, so the mouth isn't constantly inundated with sugar. Drink plenty of water to encourage saliva flow, and avoid sugary and acidic beverages like soda (even diet soda) and "sports" or "energy" drinks. Brush twice daily with fluoride toothpaste and floss once a day. And don't forget to visit our office regularly for routine checkups and cleanings. It's the best way to get a "golden ticket" to good oral health.
If you would like more information about sugar, cavities and oral health, please call our office to arrange a consultation. You can learn more in the Dear Doctor magazine articles "Nutrition & Oral Health" and "The Bitter Truth About Sugar."