My Blog
Posts for: November, 2017
By Procare Family Dental
November 18, 2017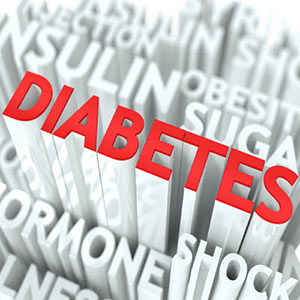 People with diabetes have special concerns when it comes to dental care. In fact, 1 in every 5 cases of total tooth loss is linked to this widespread health condition. November is National Diabetes month, so it's a good opportunity for us to answer some frequently asked questions about oral health and diabetes.
Q. Can I get a dental implant to replace a missing tooth even if I have diabetes?
A number of studies have shown that people with diabetes can be good candidates for dental implants, but there are some concerns regarding dental implant treatment, which involves minor surgery. Wounds tend to heal more slowly in people with diabetes, who are also more infection-prone than those without diabetes. In diabetic individuals with poor glucose control, research has also shown that it takes longer for the bone to heal after implant placement. We will take these (and other) factors into account when planning your implant treatment. However, in many situations even poorly controlled diabetes does not necessarily preclude dental implant treatment.
Q. I've heard people with diabetes have a higher risk for gum disease. Is that true?
Yes. Research shows that people with diabetes are more susceptible to periodontal (gum) disease, especially when their diabetes is poorly controlled. The reverse is also true: untreated periodontal disease can worsen blood sugar levels. So it's important to manage both of these inflammatory conditions. If you notice the early signs of gum disease, such as inflamed or bleeding gums, please bring this to our attention. Early gum disease (gingivitis) is much easier to treat than more advanced forms—which can eventually lead to tooth loss.
Q. If I have diabetes, how can I protect my oral health?
Keep doing your best to control your blood sugar levels with exercise and a healthy diet—and stick to an effective daily oral hygiene routine, which includes both brushing and flossing and coming in for regular dental checkups and cleanings. Make sure to let us know what medications you are taking and update us on any changes. If you notice any mouth sores, swelling or inflammation, bring this to our attention as soon as possible.
If you have additional questions about diabetes and oral health, please contact us or schedule an appointment for a consultation.
By Procare Family Dental
November 03, 2017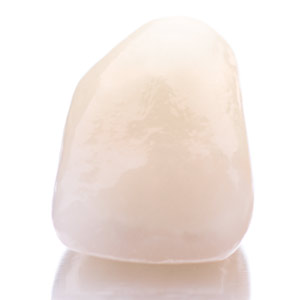 Today's crowns, the visible part of a tooth replacement system, can effectively mimic the shape and color of natural teeth. But not all crowns are equal — so it's best to be well-informed before you undergo a restoration on your natural teeth such as a single crown or bridgework — or if you need a crown on a dental implant that replaces a missing tooth.
To give you a starting point, here are 3 things to keep in mind about crowns as you consider a dental restoration.
Material composition. Most crowns in years past were made of a precious metal, most notably gold. What it lacked in appearance, it made up for in performance and durability. In recent years, dental porcelain has become the popular choice because of its ability to mimic the appearance and translucent color of natural teeth. Today's porcelains are much stronger and are used more frequently for back teeth than in years past. A common recommendation for back teeth is a hybrid crown using metal and porcelain. Metal is incorporated beneath the porcelain in this type of crown to create a strong foundation and is also used along biting surfaces for strength. Porcelain is used in the more visible areas for esthetics.
The dental technician's level of artistry. Most dentists sub-contract crown fabrication to dental laboratory technicians who may have varying levels of experience and artistic ability. A highly skilled technician can produce a crown that blends seamlessly with the patient's remaining natural teeth.
Take a "test drive" of your future smile. Although we as dentists adhere to certain aesthetic principles, beauty is ultimately subjective — "in the eye of the beholder." The final product must meet your expectations and level of comfort. If available, then, consider wearing temporary "trial smile" crowns as a preview of your new smile while your permanent set is under construction. This allows you to "try out" your future smile ahead of time, so you can make recommendations and sign off on the final set before it's finished.
Undertaking any dental restoration is an important life step, both for your health and appearance. Being well-informed — especially about the crowns that you and others will see — will help you make wise choices that lead to a satisfying outcome.
If you would like more information on crowns, please contact us or schedule an appointment for a consultation.